Standby letters of credit and commercial letters of credit are two main documentary credit types used in international trade transactions.
A standby letter of credit is a bank's undertaking of fulfilling the applicant's obligations.
In case, the applicant can't fulfill contractual obligations against the beneficiary of the standby letter of credit, then the beneficiary can apply to the issuing bank for full compensation.
A commercial letter of credit means any arrangement, however named or described, that is irrevocable and thereby constitutes a definite undertaking of the issuing bank to honour a complying presentation.
Commercial letters of credit are mainly used as a primary payment method in export and import of the tangible goods in international trade.
Table 1: Differences Between Standby Letter of Credit and Commercial Letter of Credit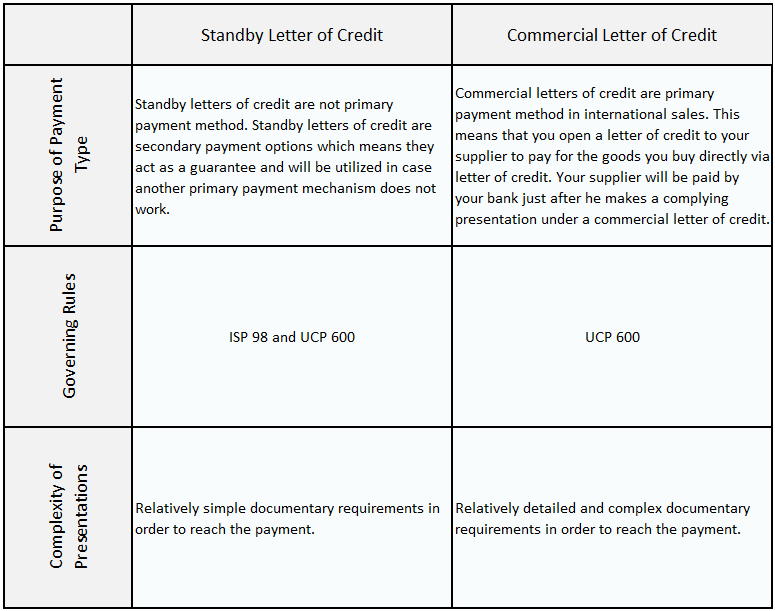 Common Characteristics of Standby Letters of Credit and Commercial Letters of Credit:
Both standby and commercial letters of credit;
are irrevocable and conditional payment promises, which is given by a trusted financial institution mostly by a bank.
independent payment mechanisms, whatever contracts they may base.
are governed by ICC's rules, ISP 98 and UCP 600, respectively.
have a documentary nature.