Customs and Border Protection departments of countries have one basic goal.
Allowing the clean cargo pass through the customs, while detecting and preventing the entrance of illegal cargo such as narcotics, guns, some types of chemicals etc.
To achieve this objective, each party in international logistics have to follow certain security rules. Sealing freight containers with proper seals is one of these security measures.
It is compulsory for every shipping container to have at least one seal before a shipping line allows the container to be shipped.(1)
Seal number is an identification number of a container seal. Each container seal has an individual identification number.
Container Seal Documentation Process
Under Full Container Loads(FCL), it is shippers responsibility to inform the seal number along with other relevant information stated in the shipping instructions to the carrier, after securely stuffing and sealing the container.
Under Less Container Loads (LCL), it is the freight forwarder who stuffs and seals the container, not the shipper. As a result under LCL shipments, the freight forwarder must inform the seal number to the carrier.
In either way, the seal number must be properly documented.
Example:
G2382564 is a seal number that belongs to CMA CMG container liner group (APL) that is used to seal a 40HC container with container number APHU7124611.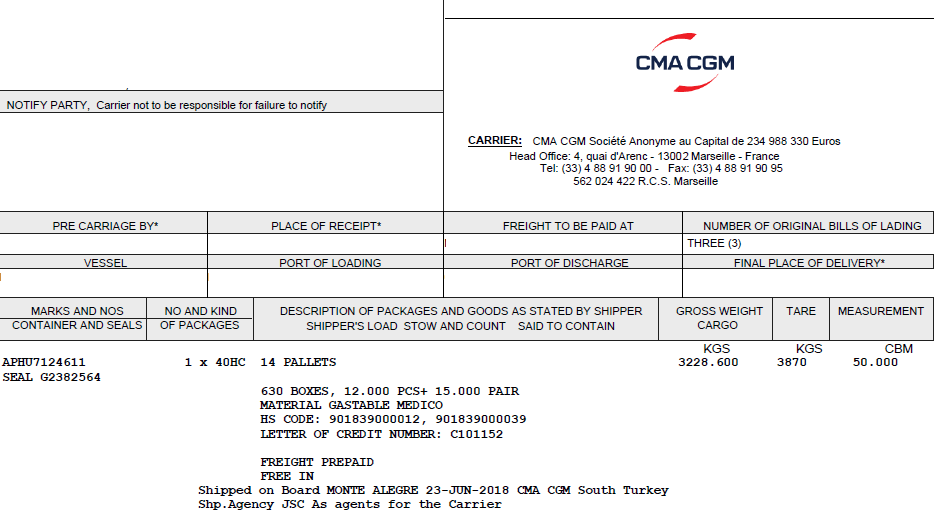 References: