LCL is an abbreviation that is used mostly in international shipping. Its long form is Less than Container Load (LCL).
In an LCL shipment, a freight forwarder finds at least two exporters, who would like to ship smaller volumes of cargo from the same port of loading to the same port of discharge.
Then the freight forwarder consolidates these smaller load units into one full container. Exporters share the freight cost proportionately, based on each volumes of cargo.
LCL shipments can only be arranged by freight forwarders.
LCL shipment is one of the great solutions that our modern international logistics sector provided to us and it is nothing wrong to use an LCL shipment.
However, LCL shipments are not risk free. Because two or more exporters share the same container, anything does not go well for one cargo unit may effect delivery of other cargoes.
In order to eliminate risks may arise from LCL shipments, in some letters of credit transactions issuing banks prohibit LCL shipments.
In these situations, exporters have to comply with the letter of credit terms and make sure that they have shipped the goods in FCL, but not LCL.
Example:
An exporter in Australia signs a sales contract with an importer in Bangladesh to supply of textile chemicals.
Under field 47-A letter of credit states that LCL shipments are prohibited.
47A/Additional Conditions
Shipment must be made through FCL/FCL container basics and LCL/LCL shipment strictly prohibited.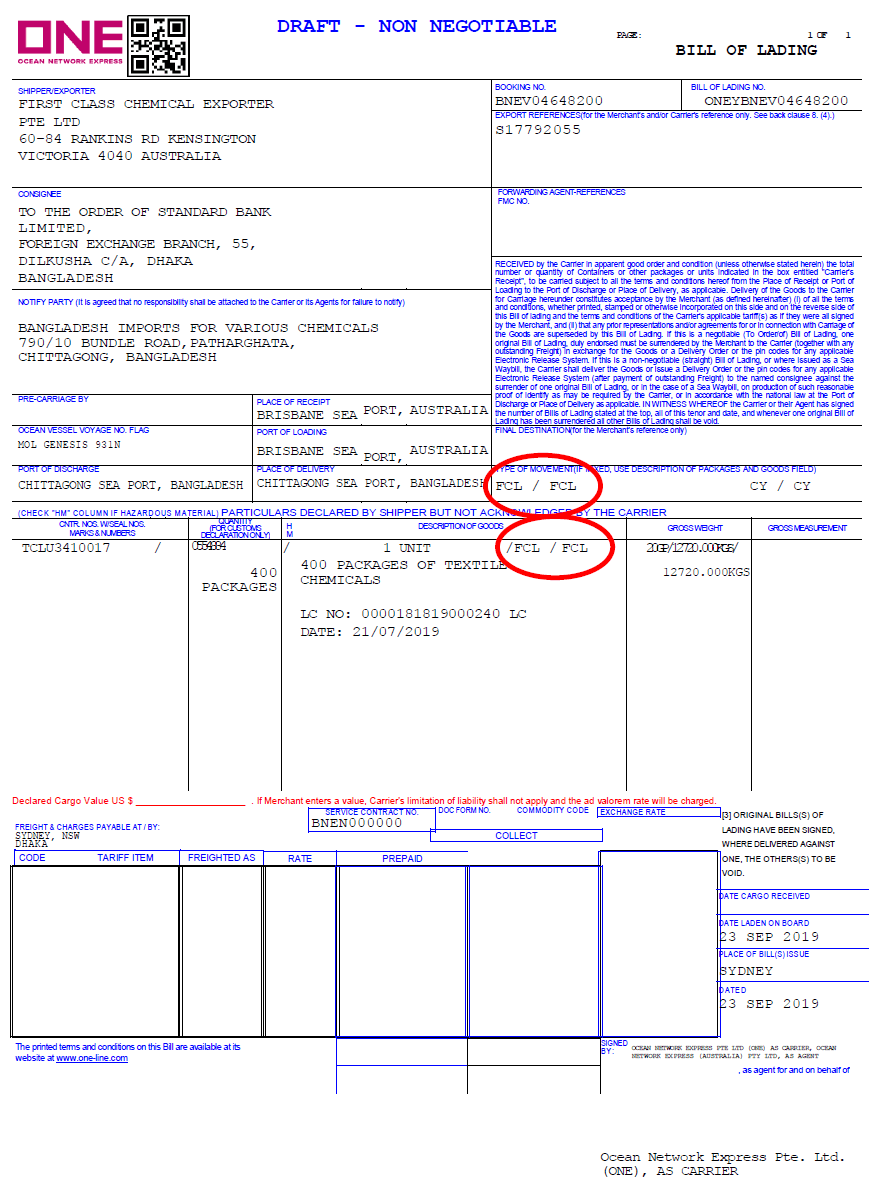 The exporter presented a FCL bill of lading in order to comply with the letter of credit term. The bill of lading clearly states that the shipment has been affected by FCL/FCL terms.